During the last several weeks, demolition and renovation of the Ministries Center building has gone underway. Congregation Hall is almost completely finished and the results are incredible! Demo continues outside with the roof in between the Ministries Center and Sanctuary has been completely removed.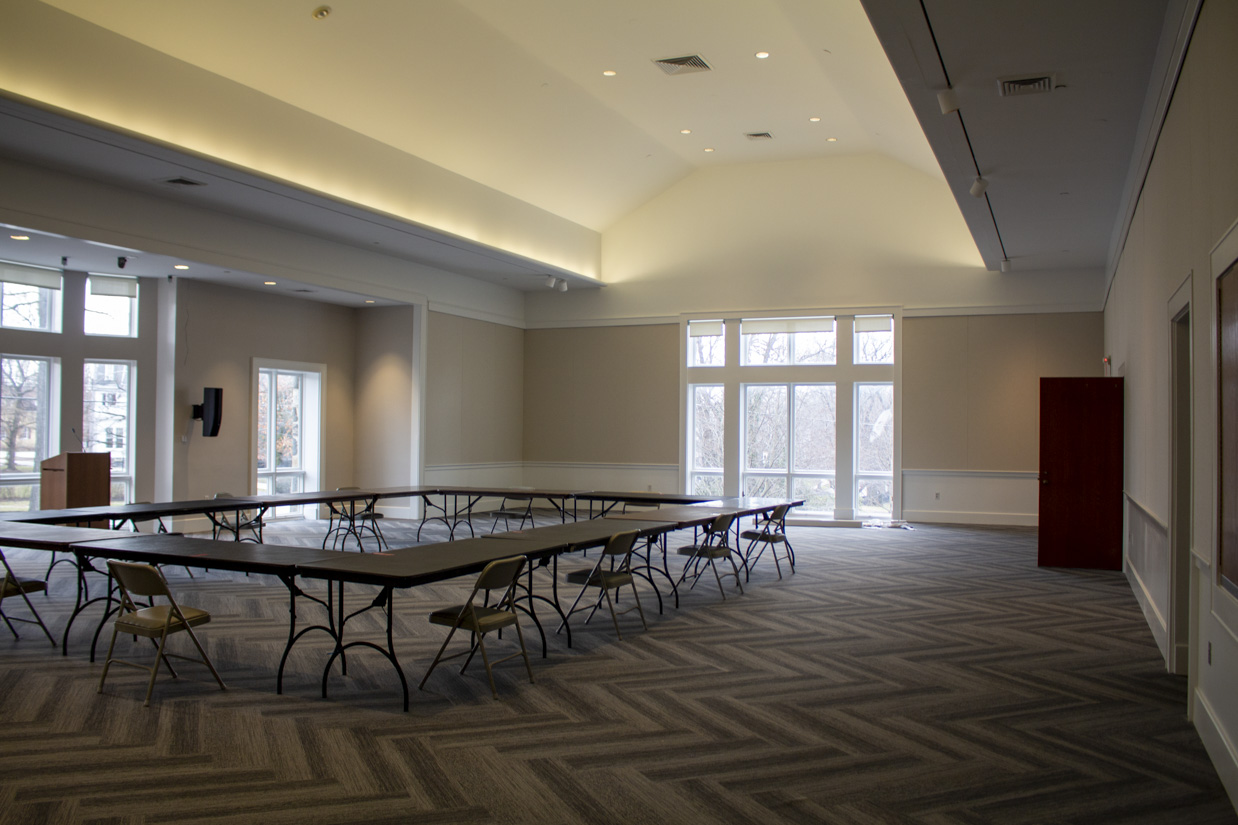 Renovation on Congregational Hall is almost complete.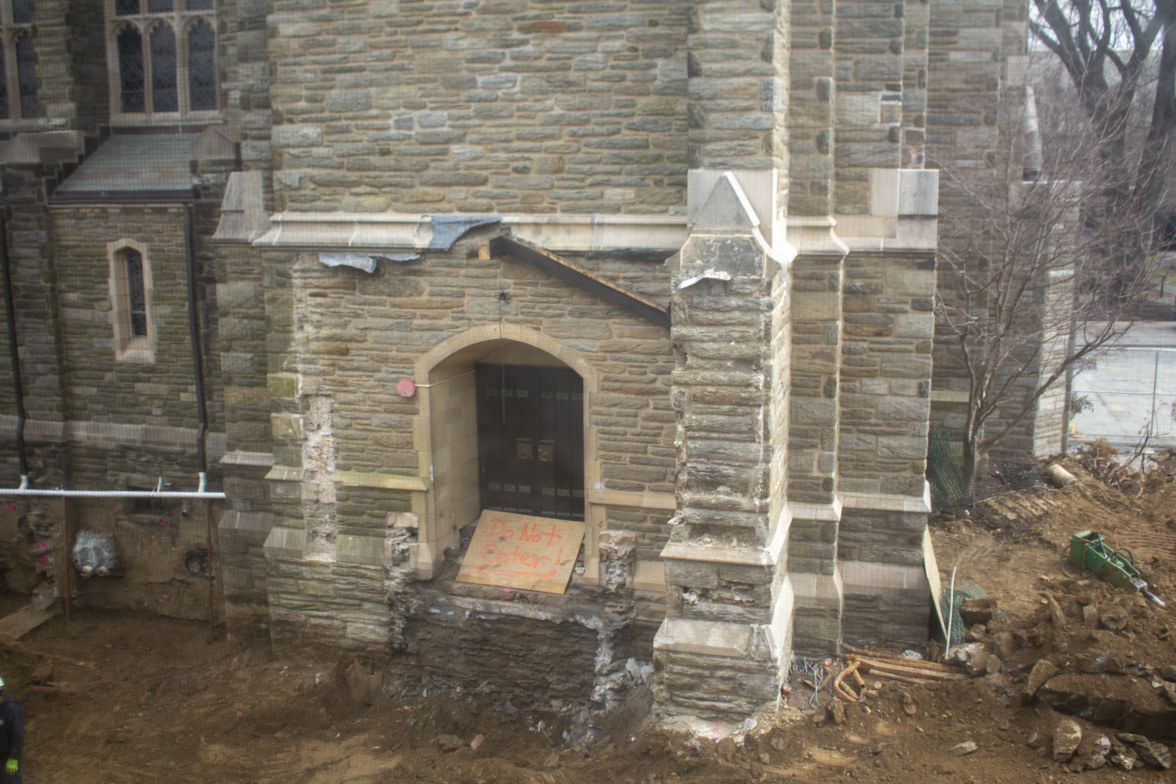 The roof between Ministries Center and Sanctuary is demolished.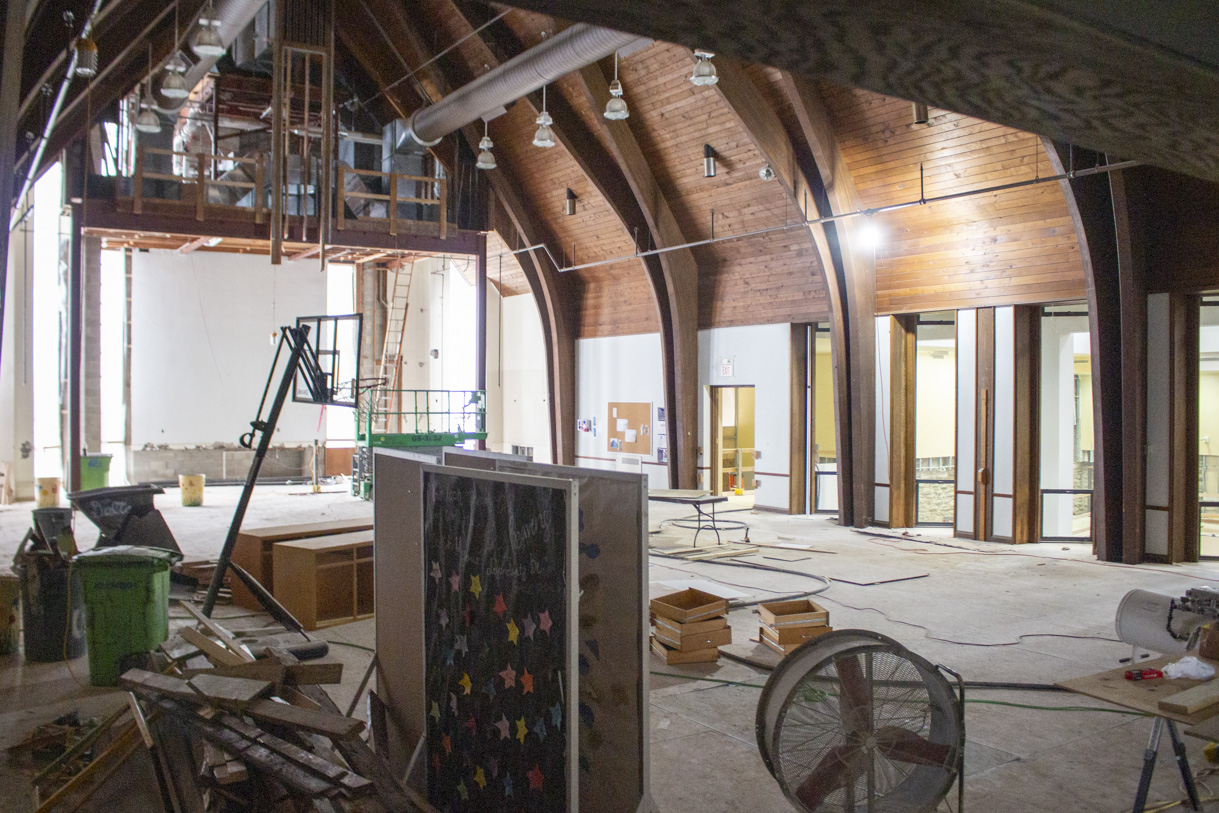 Demolition continues throughout the Ministries Center.