Although renovations on the Education Building had to stop on March 20 due to state restrictions during the COVID-19 pandemic, we are sharing photos of the progress that occurred before the shutdown.
The steel casement windows in the Education Building were removed and are being refurbished at Architectural Window Restoration, Inc. Each of the windows and their hardware (latches, handles, etc.) were tagged with an identification number before removal to make their re-installation easier.
Windows frames are being examined and cleaned before being repainted and reglazed with new glass panels. The hardware is cleaned separately using a common household item: a slow cooker!
Framing work adjacent to the elevator shaft on all floors has been in process in recent months. An opening for the elevator shaft was created on the roof of the building, but that opening has been covered during the work stoppage.
The foundation for the new entrance of the building has also been poured. In addition, drywall and lighting fixtures have been installed in recent months.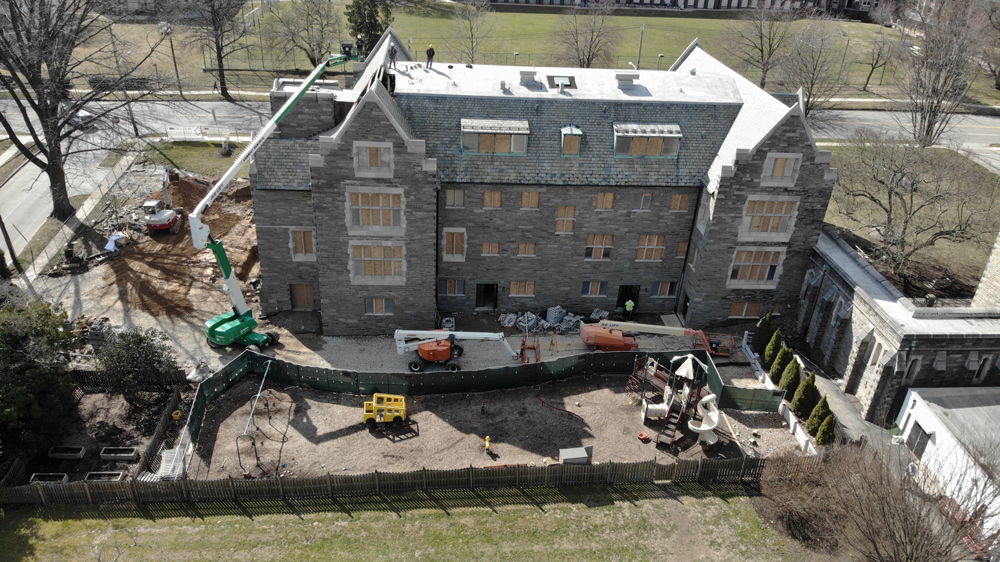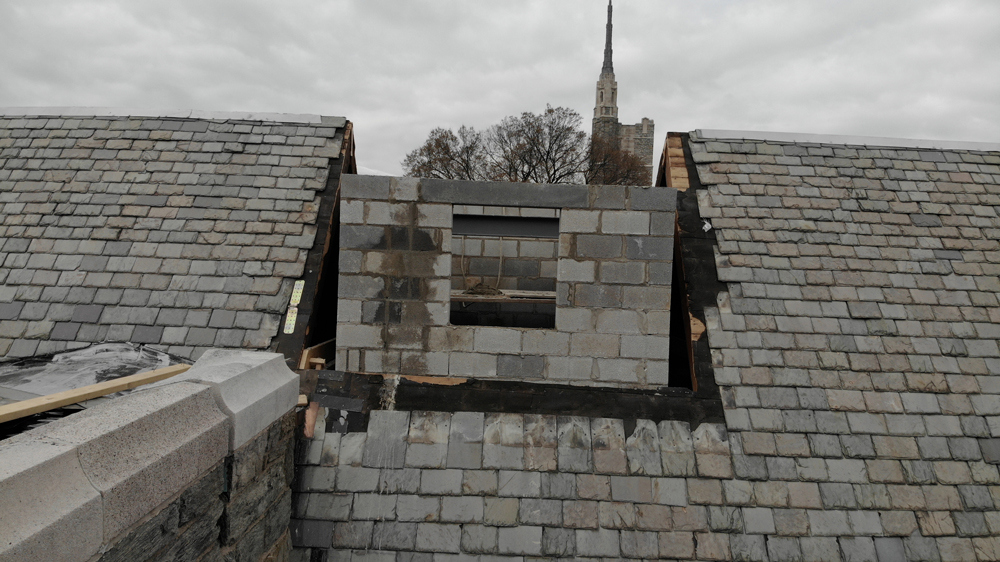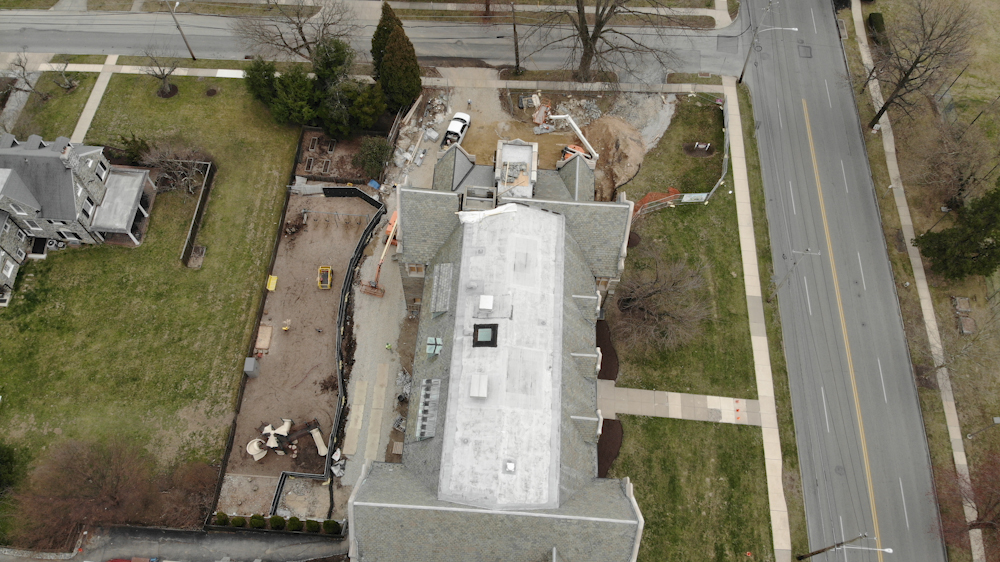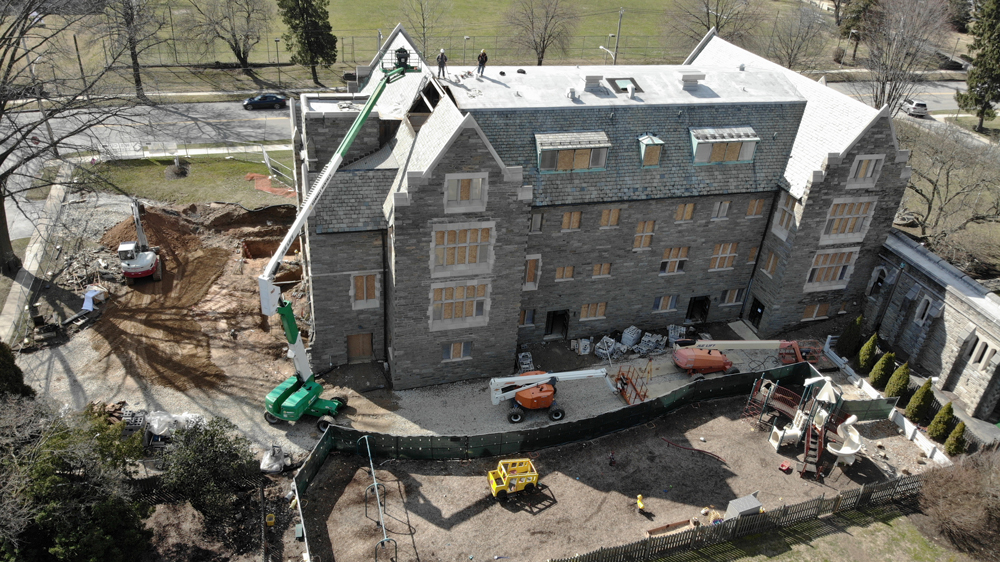 Drywall has begun to be installed within the Education Building, as well as a new concrete stair well. Images provided by Andrew D'Agostino of W.S. Cumby, Inc.