I wonder if you are beginning to have the conversation in your home that we just started having in ours: It is the "What will Christmas look like this year?" conversation. As a family, we will be staying at home. My parents, who usually arrive before the holiday to stay with us on Christmas morning, will not be traveling here this year. We will not leave on December 26 to fly to northern Minnesota to be with my husband's family to enjoy our favorite north woods activities of cross country skiing and snowshoeing on the lake.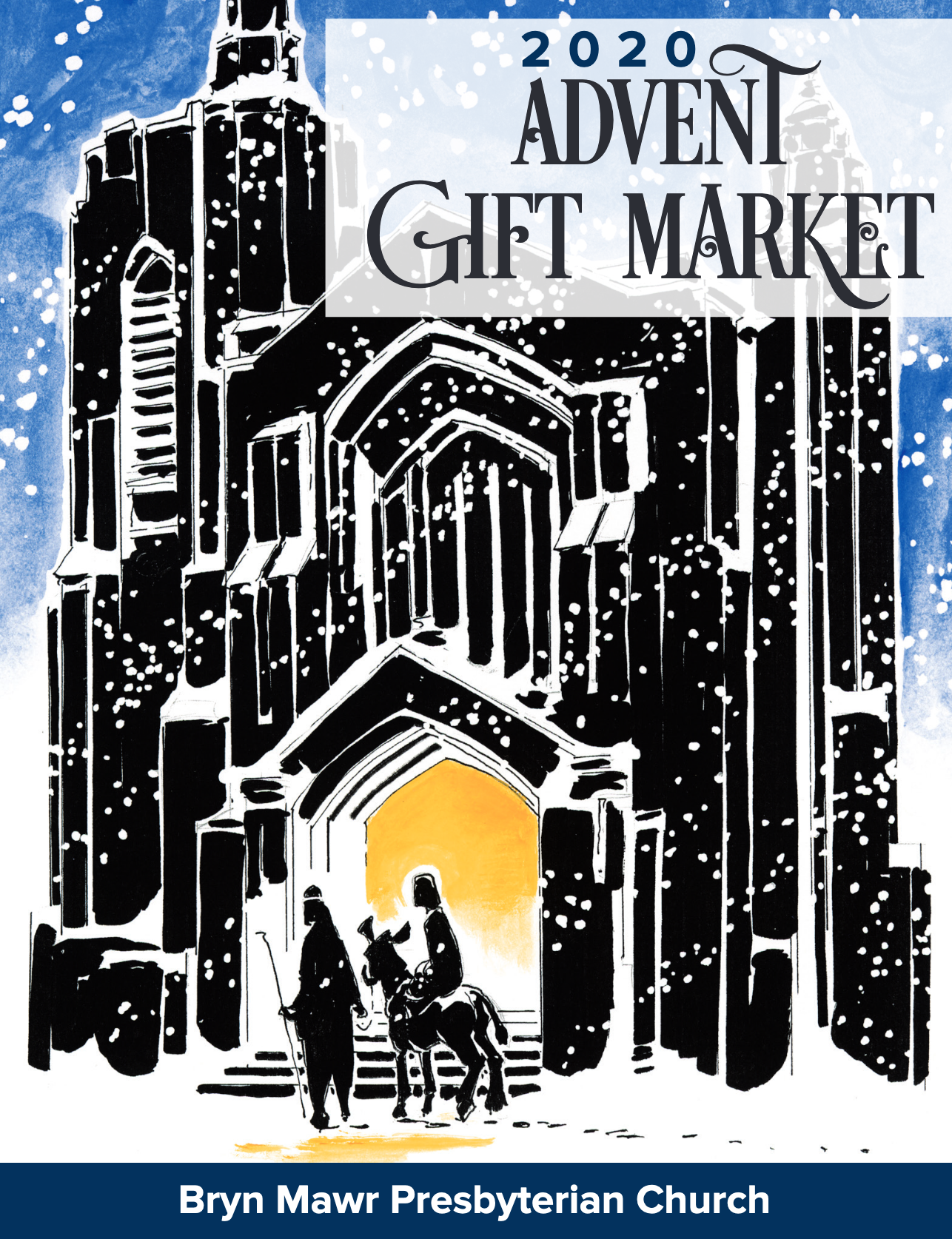 Christmas will be a little smaller for us this year, and yet we are looking for ways to make it even more special than we might have in the past. I am sure we will put up decorations earlier than usual. I am going to try to talk them into a bigger tree than necessary. I am already making plans for daily hot chocolate and Christmas music, when in the past the franticness of the season often meant we would only find time to fit those in on the weekends.
We all will be figuring out ways to make this Advent and Christmas reflect the things that are unchanged, even in such a strange and difficult year.
I am incredibly proud of the fact that even though so many things will need to be different this year, that our BMPC Committees and Councils, and especially the Advent Gift Market team, have worked this fall to ensure that our longstanding tradition of alternative giving at Christmas remains unchanged.
This year's AGM once again provides us with the opportunity to support mission partners old and new in the vital work they are doing locally and around the world. I am especially grateful that so many of the gifts available for purchase in this year's catalog represent the ways that our partners are responding to the COVID-19 pandemic.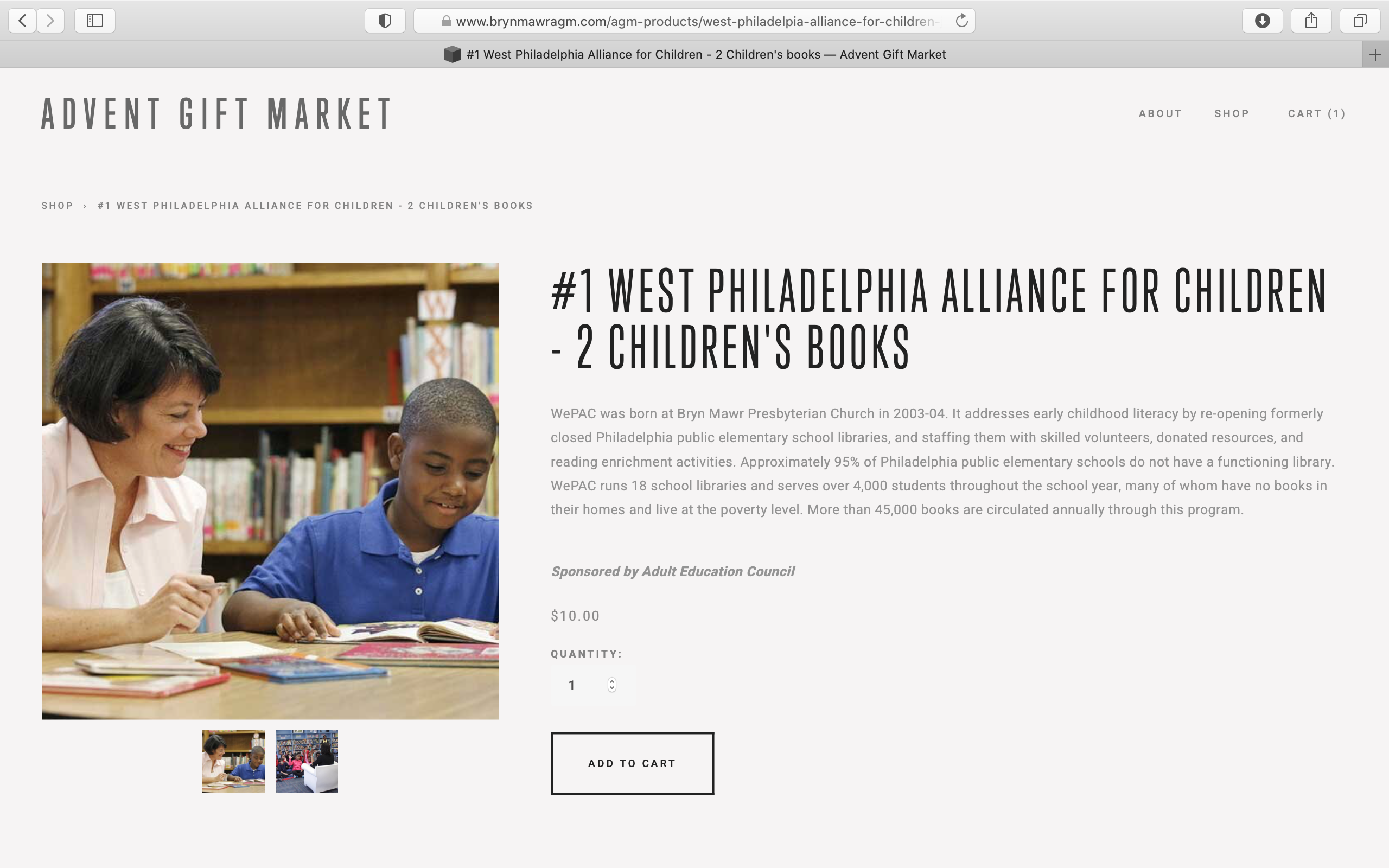 One thing that likely will be different for most of us this year, is that you will shop and give through our AGM website. For the past few years, our secure shopping site has continued to improve. With a new website address this year - www.BrynMawrAGM.com - you can learn about the work that your gift will support, pick out gift cards, and even request that the giving inserts be emailed directly to you so that you can conveniently print them at home.
You also may access the printed catalog on our website, print off the order form on the back, and mail your order along with payment directly to the church, as many of you have done for years. Because we cannot be together to shop, you will be contacted directly once you order is ready for pickup in the bins located outside the main Chapel entrance.
In a year when so many people are in need and when so many things will be different, I hope you will join my family and me in keeping this vital holiday tradition alive this year by giving gifts through the Advent Gift Market.