The church is not a building.
The church is not a steeple.
The church is not a resting place.
The church is the PEOPLE!
I am the church; you are the church; and we are the church together.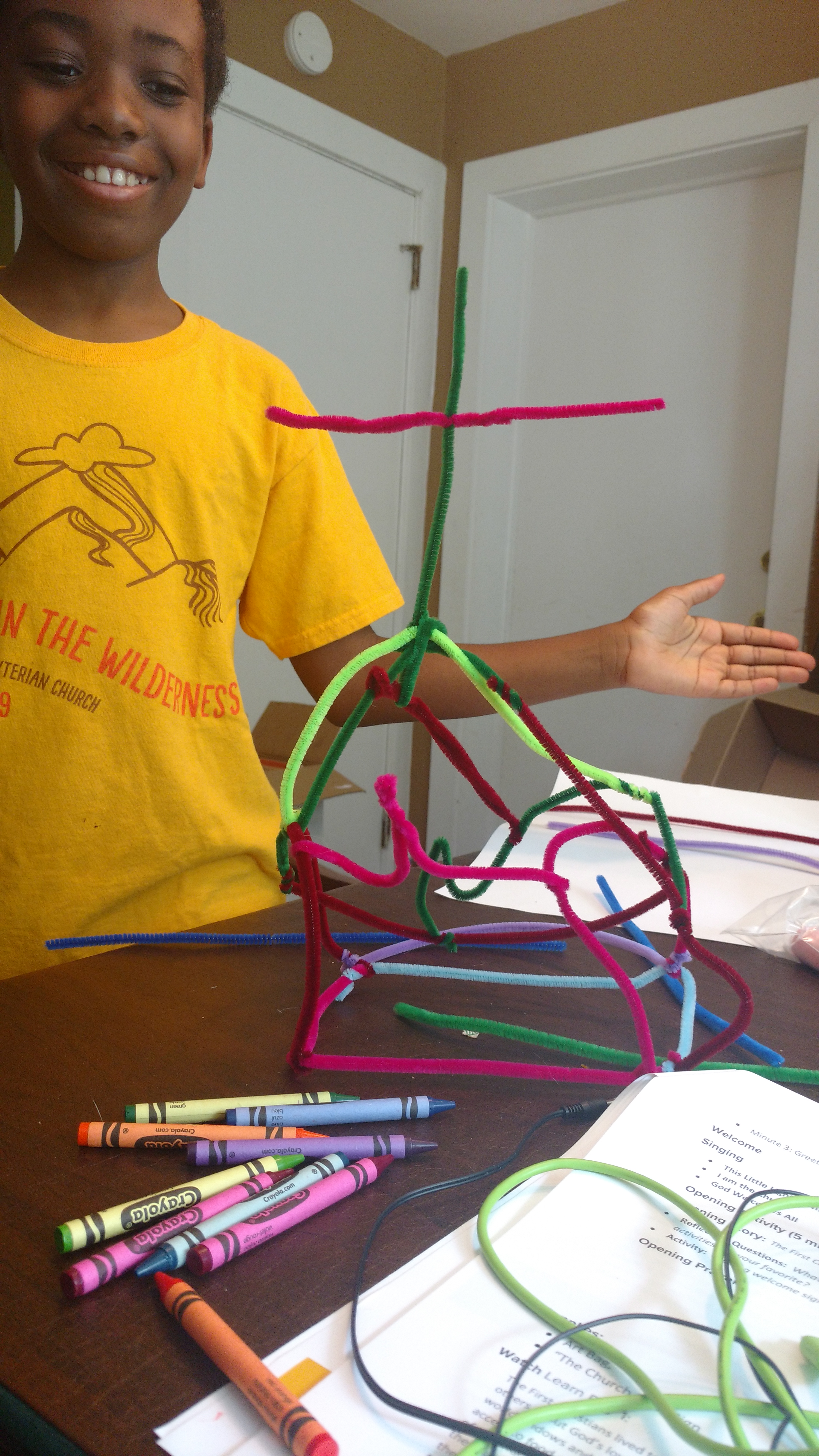 Over the next month, more than 50 families and 100 children will be participating in VBC@Home. Shirts will be tie-dyed; songs will be sung; games will be played; prayers will be said; and service projects completed. Normally, all these activities take place stretched across our campus, but this year camp is stretched across our community. If you happen to see church members out on a prayer walk or see a few flying water balloons, know that you are witnessing something special: You are watching the church in action.
Camp this year focuses on the stories of the early Church. The Books of Acts and the Letters of Paul, Peter, John, James and Jude help us see the stumbling and searching of that first generation and how their fledgling faith survived, thrived and grew. The Greek word for these early communities is εκκλησία. Our bibles translate this as "church." Unlike "church," Εκκλησία does not reference a building; rather, it is an assembly, a body, or a gathering of people. The word referenced a group of people brought together for a specific purpose. In other words, "The church is the people!"
During camp, we'll learn from the first Christians how to be a church without a building and how to be a people connected by God. We can't wait to share what we've learned with the rest of the BMPC community.
I am thankful for the time and talent shared by more than 40 volunteers who helped with putting the VBC@Home program together this year. I also am thankful for all our families who are leading camp at home. What a joy it is to see the Spirit stretching and connecting us as the church - even when we are apart.
If you would like to participate in camp, we can help you! Resources are still available. Please email This email address is being protected from spambots. You need JavaScript enabled to view it., and we can get you started!