As I write today, I am watching as the 222nd General Assembly of the Presbyterian Church (USA) debates, amends and celebrates a new Directory of Worship for the denomination. This means hard conversations about who is welcome to participate in the Sacrament of Communion, what it means to present a child for Baptism in our congregations, and how we shape our life of worship together. It also means conversations about language and practices, hospitality and grace.
For the past three days I have been helping to lead the committee here at the General Assembly dealing with all business brought before it related to the Middle East. That time meant hard conversations about our interfaith relationships as a denomination globally and locally, the basics of international human rights and if the church is called to bring a prophetic word to the world. It also meant conversations about the long history of Presbyterians in the Middle East, how we grow and change as a denomination and how people of faith disagree and yet stay part of the same Body of Christ.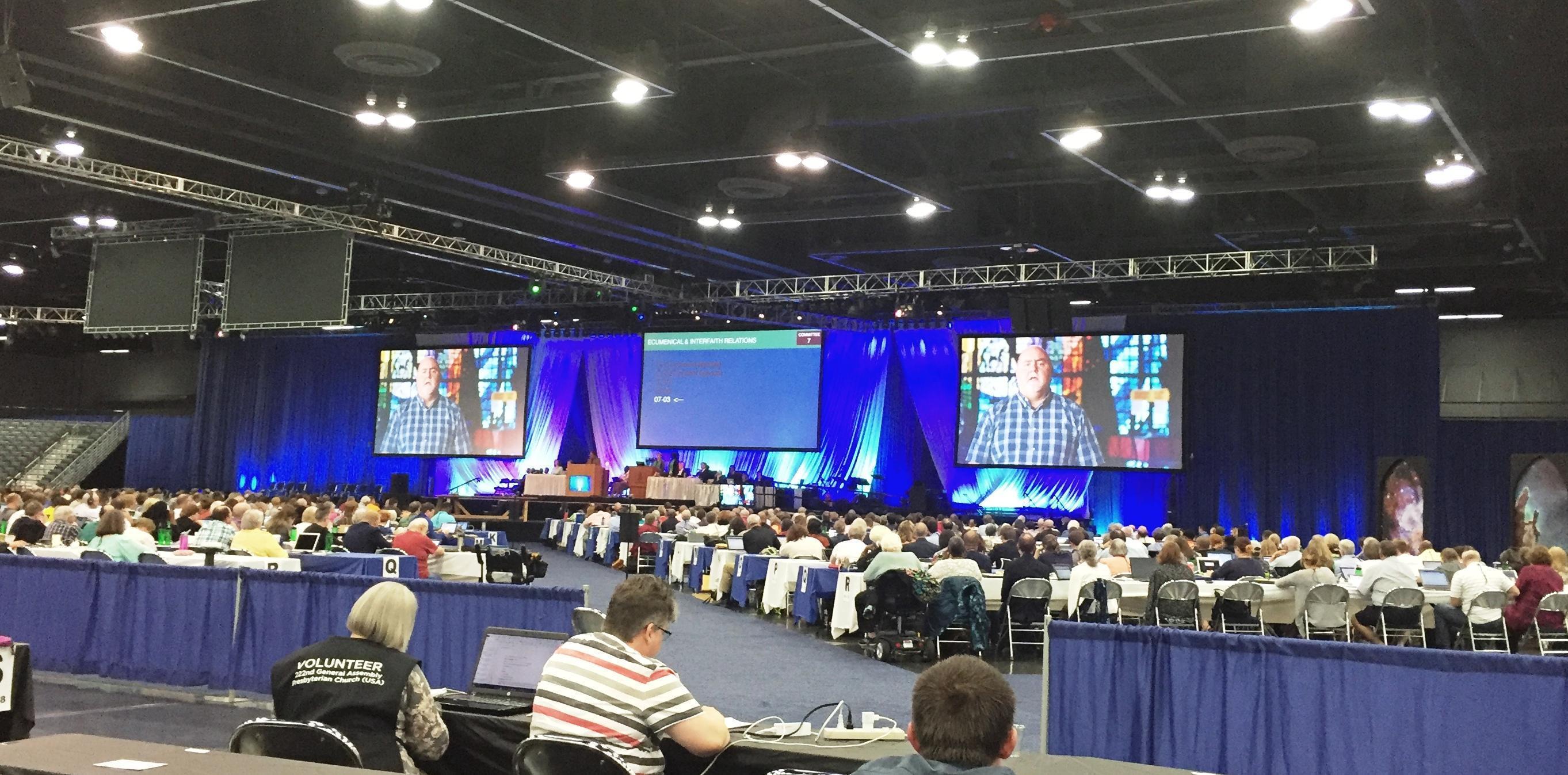 The General Assembly will continue in its meetings until noon on Saturday. There will be more hard conversations and more important moments of agreement or disagreement, along with both a confirmation of our traditions and a call to a new moment in the life of the larger church.
Over the next few days and weeks, I am sure that the news will have stories of what happened in Portland this week. In the near future, we will have an opportunity as a congregation to learn together what actions have been taken this week and how those actions will guide us as a congregation.
If you are reading this before the close of the 222nd General Assembly in Portland, I encourage you to take a few minutes to watch the live streaming of the assembly.
The GA is unlike anything many of us have ever experienced. If you have time, try to watch Friday in the late afternoon and you might even be able to catch a glimpse of me and my committee reporting our work on Middle East Issues to the entire Assembly.
The General Assembly is a living embodiment of so many of our Presbyterian values - the equality between men and women, the parity between pastors and lay people, the power of the Holy Spirit to guide us in moments of discernment, the protection of minority opinions through our process, and the pledge to be Reformed and to always be reforming.
Save
Save
Save