It is my pleasure to welcome the Rev. Dr. Kirby Lawrence Hill as our Interim Associate Pastor for Pastoral Care and Senior Adults! Kirby will begin his work among us next week, on August 15, and be introduced to the congregation in worship on August 20.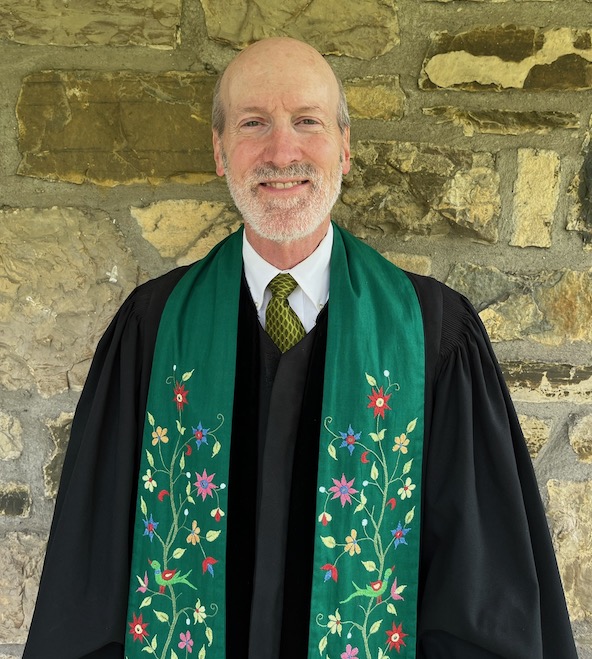 Kirby retired this past spring as Pastor and Head of Staff at Abington Presbyterian Church, and while ready to step away from full-time ministry, he was excited to accept our invitation to fill a 30-hour a week interim position with its special focus on congregational care and senior adults. He brings 39 years of pastoral ministry experience, having served churches in Memphis, Atlanta and Washington, D.C., prior to his call at Abington.

Some of our members already know Kirby through family connections with the Abington church. On a personal note, he and I overlapped at Union Seminary in Virginia and later while serving churches in the Atlanta Presbytery. Kirby and his wife Nancy also were involved in Habitat for Humanity when my husband, Larry Arney, was executive director of the Atlanta affiliate. Along with these connections, church leaders who interviewed Kirby on behalf of the Session and Personnel Committee discerned in him a pastor's heart, compassionate spirit, joy for ministry, a collegial presence, good humor and deep commitment to living the Gospel within the community of faith. As one of them said, "Kirby is just what we need in this moment at BMPC."
Because Kirby is filling this important pastoral role in fewer than full-time hours, as previous interims have done before him, I want to remind you of how we ensure that a pastor is always available, if a need arises. Every day of the week we have a Pastor on Call who can be reached by calling the church office at 610-525-2821. This is a rotating responsibility that each of us shares. When the church is closed, our phone system will direct a caller to our answering service which will pass along any emergency to the Pastor on Call 24 hours a day.
In his interim role, Kirby will be the pastoral liaison with the Deacons, Senior Adult Council, Caring Ministries team and the Middleton Center and help coordinate congregational care for the whole pastoral team. Because Kirby is working 30 hours a week, a few groups that Brian Ballard resourced are being covered by other staff or lay leaders, and all the pastors will continue, as is our custom, to share in visitation and pastoral care.
As summer begins to wind down and we get ready for the beginning of another exciting program year, please join us in welcoming Kirby Lawrence Hill to the BMPC pastoral staff.