"I hereby command you: Be strong and courageous; do not be frightened or dismayed, for the Lord your God is with you wherever you go." Joshua 1:9
Labyrinth Walks
During this time of uncertainty, labyrinth walks will be offered on specific dates listed on this page.
Masks and social distancing are required.
The little labyrinth is available to walk in the chapel on Tuesdays from 8:00 - 9:00 a.m. and
1:00 - 2:00 p.m. and Thursdays from 1:00 - 5:30 p.m. A booklet of scripture verses and poems will be available to guide you as you journey through Advent.
Download the Advent Labyrinth Booklet here.
The next outdoor walk will be held on Sunday, December 20 from 11:00 a.m. - 7:00 p.m. on the front lawn in front of the sanctuary. The labyrinth will be candlelit from 5:00 - 7:00 p.m. to offer light on this longest night. Weather permitting.

Finger Labyrinths
Please use your non-writing hand to trace along the Finger Labyrinth. Download a PDF version of these Labyrinths here.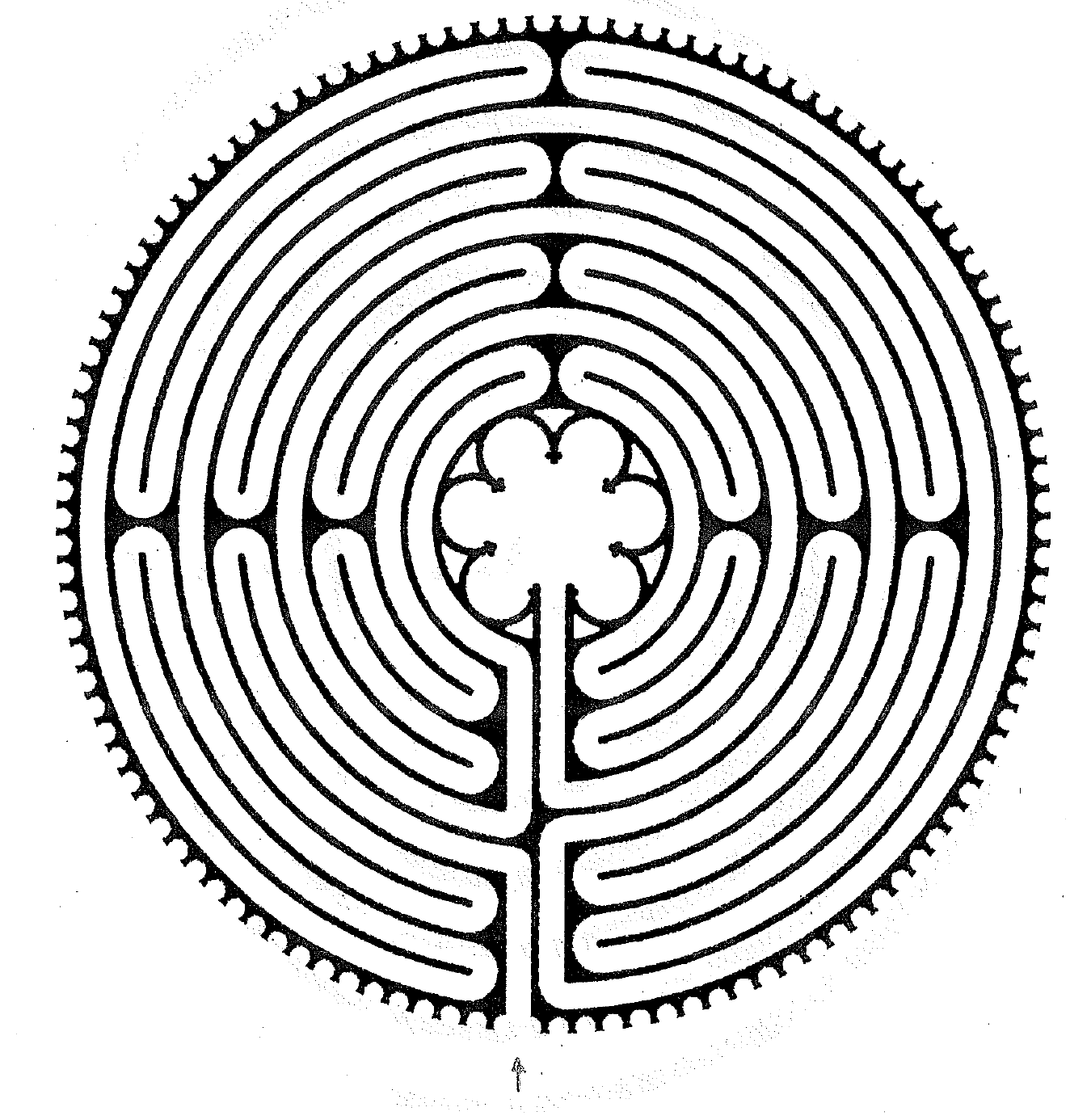 Intention
Walking the labyrinth is a very individual experience. You honor God with this walk and provide a pathway to prayer. Consistent walking may deepen your compassion, lessen your judgments, increase your patience, and enable you to find your purpose in life to share with the world.
Come with others to celebrate the space centered in quiet and light. Your walk may offer clarity for life direction, healing of grief, identification of a turning point, or a calming of noise from daily demands. Intentional walking allows the labyrinth to be a prayerful tool to bring awareness to your questions and concerns.
Your walk will involve four stages:
Remembering: In preparation, remember you are blessed. Count your blessings if you are waiting to enter the labyrinth.
Release: At entry, clear your mind, focus on breathing, and walk with intention. This stage ends at the center.
Receive: At the center, sit or stand and take what is offered in this space. Pray or listen to the silences. Stay as long as you want.
Integrate: Leaving the center, follow the same path outward. Symbolically, you are moving into the world with what insights you have received during the meditative walk.
The Labyrinth is available for walking at Bryn Mawr Presbyterian Church at specified times.
Offsite Facilitation and programming is available with the labyrinth.
For more information, contact This email address is being protected from spambots. You need JavaScript enabled to view it., 610-525-0766.