Wednesday, March 8
7:00 p.m.
Fullerton Room, Ministries Center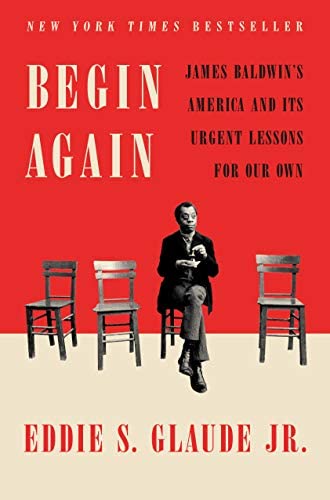 Join the Rev. Rebecca Kirkpatrick for a discussion of Eddie S. Glaude Jr.'s book, Begin Again: James Baldwin's America and its Urgent Lessons. Glaude finds hope and guidance in Baldwin as he mixes biography — drawn partially from newly-uncovered Baldwin interviews — with history, memoir, and poignant analysis of our current moment to reveal the painful cycle of Black resistance and white retrenchment. Eddie S. Glaude Jr. is the James S. McDonnell Distinguished University Professor of African American Studies at Princeton University. Glaude will be our spring Community Forum speaker on Monday, March 27.
To purchase a book, please use this form.
For more information: This email address is being protected from spambots. You need JavaScript enabled to view it.